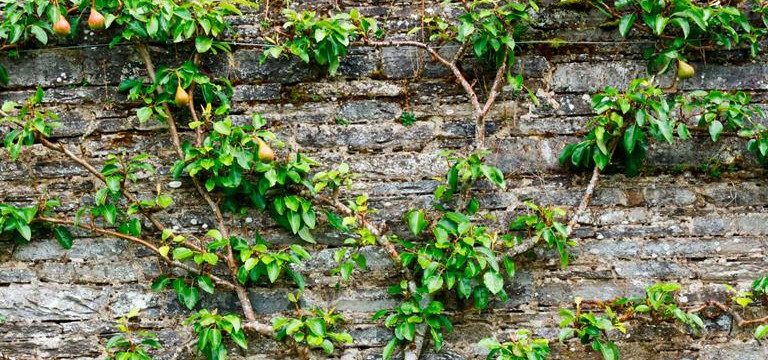 So many gardeners dream of having an orchard of their own but equally the majority of gardeners aren't blessed with endless space. The start of your fruit tree growing dream can seem a bit daunting…. But hold onto your dream and harness the anticipation because almost anything is possible for this is where the excitement really starts!
Modern fruit tree growing encompasses a wealth of growing methods – some new some old – combined with smaller rootstocks and varieties that are perfect for garden growing. Not only this but they tend to come into productivity earlier in life than bigger growing tree. You might think a tree that grows quickly fruits more quickly but that isn't actually the case. Of course we would all like to be harvesting our first fruits as quickly as possible none of us likes to wait any more than is necessary and most dwarfing or miniature trees will start to produce two years after planting and sometimes even the following summer after planting.
So armed with a bit of well sourced knowledge and some forward planning start the journey to your dreams today.
You don't have to be an expert for this beginners guide aims to simplify the process of choosing the perfect fruit trees for your garden regardless of horticultural aptitude or goal.