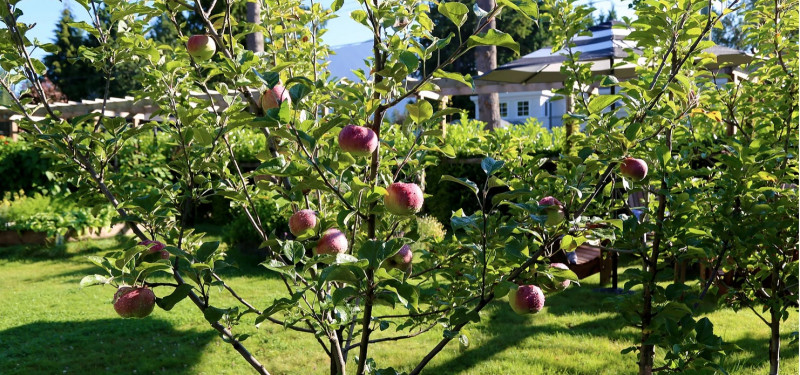 Fruit trees are a long term investment
Fruit trees are a long term investment; treated kindly they can reward year on year for easily 20 years or more. So having gone to the time and trouble buying and planting them it makes perfect sense to go that little bit further with your investment – keeping them in the pink.
A healthy fruit tree will not only yield more reliability and prolifically, the fruit quality will be greatly increased as well. It should be said now that left to their own devices the majority of varieties will get something at some time or another – there are a few quite common diseases that can make your trees look a little bit, well, worse for wear! Very few if any are absolutely perfect when it comes to warding off disease.
Don't be disheartened for this article gives a few handy tips and pointers that are easily implemented if followed will ensure your trees remain in the pink and perform dutifully year after year. As if often the case a bit of foreknowledge goes a long way to achieving greater success.
Before we start be clear about the difference between a disease and a pest. Disease are caused by air, water or soil born spores and bacteria. Pests are usually insects that can themselves cause disfigured or discoloured leaves and growth. It is surprising how often erstwhile gardeners can be confused or nonspecific between the two.